The Spanish capital is considered to be as one of the best cities for culture and arts in Europe. Madrid´s cultural offer is amazing: museums, theaters, cinemas, music, flamenco, concerts, exhibitions, opera, etc. In fact, cities like Berlin, Amsterdam or London have nothing Madrid should be jealous about.
But sometimes the price may be a problem since many museums and cultural activities are not precisely cheap. For this reason we want to give you some tips to enjoy Madrid´s cultural offer and save some euros.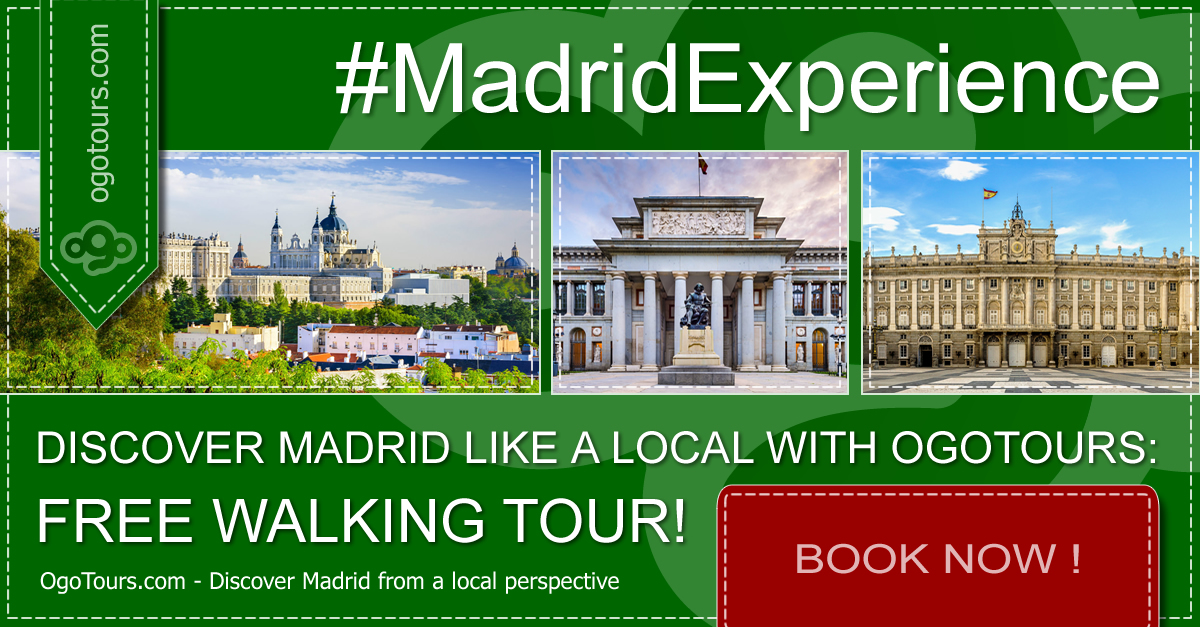 Free Museums in Madrid
In recent years Madrid has made a great effort to promote culture. Emblematic museums such as the Prado and Reina Sofia Museum open its doors each day for free during few hours. Here's our guide to the free museums in Madrid that wouldn't cost you a cent to explore.
Prado Museum
This huge museum is considered as the largest art gallery in the world. Prado Museum houses works of the best Spanish painters in history: Goya, Velazquez, Murillo, El Greco, etc. Among the 1,500 paintings on display there is one you cannot miss, "Las Meninas" by Diego de Velazquez. This painting is considered by experts the masterpiece of Spanish painting. If you want to discover the secrets of the Prado Museum, you can book a private tour, send us an email to info@ogotours.com
Free Entrance: Monday to Saturday from 18:00 to 20:00 / Sunday from 17:00 to 19:00
Address: Paseo del Prado s/n
Museo Thyssen Bornemisza
Museum Thyssen Bornemisza is located right in front of the Prado Museum and houses a wonderful private collection of central European painters (Rubens, Rembrandt, Jan Van Eyck, etc.). Its excellent location in the heart of the city makes it one of the flagship museums in Madrid.
Free Entrance: Monday from 12:00 to 16:00
Address: Paseo del Prado, 8
Reina Sofia Museum
Together with the previous museums (Prado and Thyssen Bornemisza), the Reina Sofia Museum forms part of the so-called "Paseo del Arte" or Art Walk. The Reina Sofia Museum offers fantastic modern art collection (Picasso, Salvador Dalí, Miró, etc.). Among the most popular paintings you will find the "Guernica" by Pablo Picasso.
Free Entrance: Monday to Saturday from 19:00 to 21:00 (Tuesday closed) and Sunday: from 13:30 to 19:00
Address: Calle de Santa Isabel, 52
National Archaeological Museum
No doubt this is one of the most interesting museums in Spain, especially after its renovation in 2014. Walking through the huge galleries of the museum you will explore the fascinating history of Spain from a replica of the Altamira Caves or genuine Muslim coins to Roman amphorae manufactured in Spain. But above all, the most famous piece is the mysterious "Lady of Elche", an Iberian sculpture that was carved more than 2500 years ago.
Free Entrance: Saturday afternoons and Sunday mornings.
Address: Calle de Serrano, 13
Sorolla Museum
We are pretty sure that you will love this museum. For many tourists Joaquín Sorolla is completely unknown but this painter was one of the most influential Spanish artists of the twentieth century. In addition to his major works you will admire personal belongings of the painter. In fact, the building that houses the museum was Sorolla's home for the last years of his life.
Free Entrance: Saturday from 14:00 to 20:00 and Sunday from 10:00 to 15:00
Address: General Martinez Campos, 37
House-Museum of Lope de Vega
The bohemian "Barrio de las Letras" (Literary Quarter) hides one of the most interesting museums in Madrid. The original house where Lope de Vega lived and died in the 17th century. Lope de Vega was the most important playwright during the Golden Age of Spanish Literature. The House-Museum recreates the daily life of Lope de Vega who, according to experts, wrote more than 1000 plays.
Free Entrance: Tuesday to Sunday from 10:00 to 18:00 (booking required)
Address: Callle de Cervantes, 11
Museum of America
A fascinating journey through the history of the American continent, from the Paleolithic to modern times. The Spanish possessions in America allowed the Spanish Kings have an amazing collection of pre-Columbian pieces (Aztecs, Mayas, Incas, etc.). Among the most interesting pieces, you cannot miss the Quimbayas Treasury or the mummy belonged to the Paracas tribe (Peru)
Free Entrance: Sunday from 10:00 to 15:00, October 12 (Columbus Day) and December 6 (Day of the Spanish Constitution)
Address: Av. De los Reyes Católicos, 6
Enjoy our Free Walking Tour in Madrid every day at 10:45 (booking recommended) and feel like a local. During 2,5 we will discover incredible stories, legends and hidden spots.
If you are also visiting Barcelona, do not miss a great article about Free Museums in Barcelona from our local friends from Runner Bean Tours! Highly recommended!
Social Share