Paco de Lucia was born a cold December day (1947) in Algeciras (Cádiz) in the bosom of a very poor family but great lover of Flamenco. At this time Algeciras was one of the epicenters of Flamenco and a hotbed of artists. In fact, his grandfather Antonio made a living by playing the guitar at night in several "Tablaos" (Flamenco venues) in Cadiz.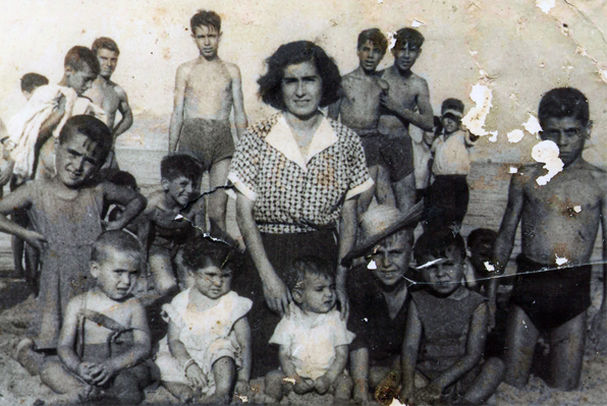 At the age of 7, his father, who worked selling fabrics in a street market, gave him his first guitar with which Paco begin to teach himself to play. The family had no money and couldn´t afford a conservatory or a music academy. Soon Paco realized that the guitar would become his only means of survival
Paco de Lucia
When Paco was twelve, he and his brother began to made performances in small "tablaos" in Cadiz and nearby villages, contributing to the family economy. At just 14 years of age Paco de Lucia won his first prize, the "International Competition of Flamenco Art" in Jerez (Cádiz), a recognition that helped him to find his first job as a professional musician.
During the 1960´s Paco became friends with Camarón de la Isla, considered to be one of the best Flamenco singers in history. Together they recorded 10 albums and travelled around the stages all over the world (Paris, Tokyo, New York, Berlin, etc.).
Fortunately it didn´t take too long before Paco decided to record his first solo album, "La Fabulosa guitarra de Paco de Lucia" (1967). However his biggest hit came in 1973 with "Entre Dos Aguas", a song that will remain forever in the memories of Flamenco lovers.
Two years later (1975) Paco de Lucia dazzled the world with a memorable performance at the Royal Theatre in Madrid, the temple of classical music in Spain.
Paco de Lucia was a perfectionist; he practiced unremittingly for hours and hours every day. In his own words, he practiced at least 11 hours each day. Despite the fact that Paco never went to the conservatory and didn´t even know how to read music, he wanted to be the best guitarist ever.
In 1992 Camarón de la Isla passed away and Paco de Lucia plunged into a deep depression, aggravated by the death of his parents a little bit later.
In the early twentieth century Paco de Lucia decided to leave Spain and escape the media attention. He bought a house in Cancún and established his permanent residence in Mexico where he lived with his second wife, Gabriela. In his own paradise, near Cancún, Paco was devoted to reading, playing guitar, composing and fishing.
One fateful February evening (2014) Paco suffered a heart attack while playing football (one of his passions) with his son on a beach in Cancún. An ambulance tried to save his life, but Paco did not resist and died on the way to hospital. Rest in peace.
Paco left us but he will be always alive in our hearts. As Alejandro Sanz, great friend of the artist, said at his funeral: "Paco was a genius and this is how we have to remember him".