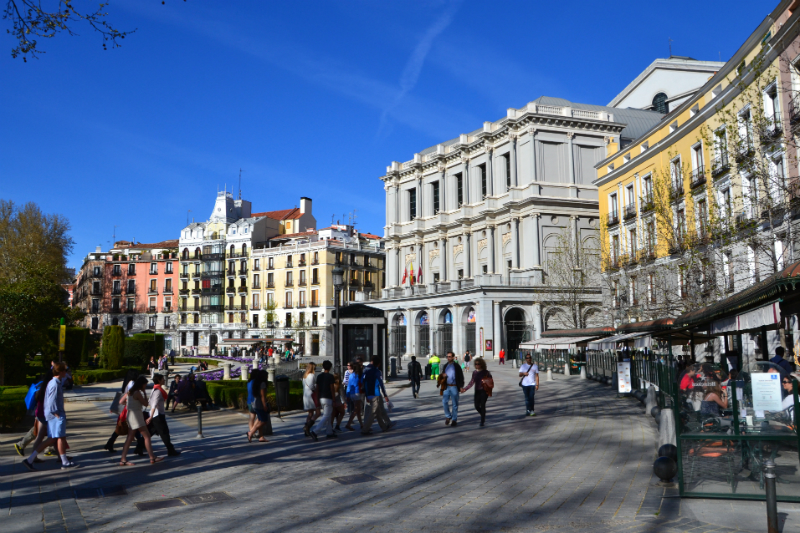 During our Madrid Free Tour we visited some of the most emblematic places in Madrid, from the Habsburg district (1500-1700) to the majestic Bourbon Madrid. One of those places that leave a special memory in Madrid is the Plaza de Oriente. Many people don´t know but this charming square has its origin in the invasion of the French in the 19th century (1808-1813).
When the French arrived in Spain, Napoleon Bonaparte ordered the exile of the Spanish King Fernando VII and put his brother, Jose Bonaparte, in the Spanish throne. At that time, Plaza de Oriente did not exist but this place was occupied by several medieval buildings. Jose Bonaparte, who grew up in Paris, intended to make Madrid a cleaner city, with squares and open spaces. Thus, the first demolitions began in the Spanish capital but this was only the beginning. Napoleon´s brother, ambitious man, wanted to build a large square (Plaza de Oriente) and an amazing avenue (approximately 3 kilometers / 1,86 miles) to connect the Royal Palace with the Alcala Gate.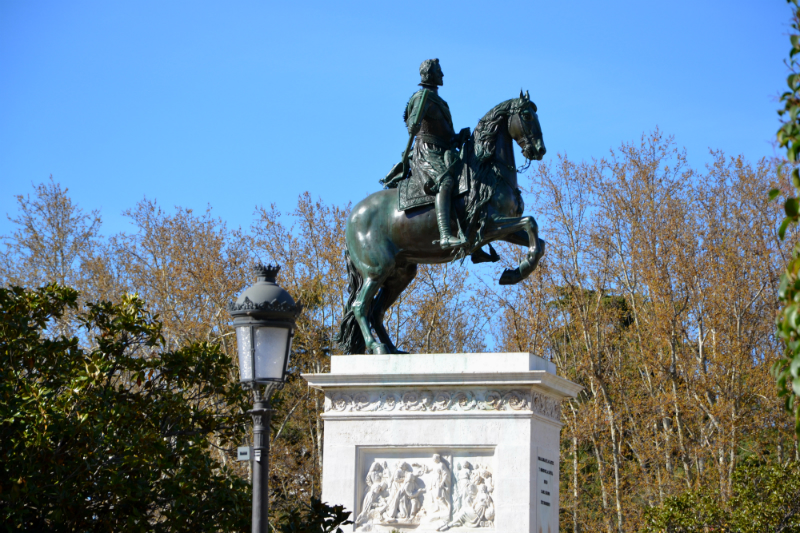 With this project Jose Bonaparte wanted to recreate a kind of Avenue des Champs Elysées which was one of his favorite places in Paris. Unfortunately, the War of Independence (1808-1813) broke out and the project couldn´t be carried out.
During the rest of the 19th century, the square took shape and acquired much of its present appearance, including the Theatre Royal (1850).
Plaza de Oriente during the Franco´s Dictatorship
During the Franco´s Dictatorship (1939-1975) this square became the epicenter for the people who supported the Franco´s regime. From the balcony of the Royal Palace, Franco gave his famous speeches before audiences of thousands. Even nowadays, every year on the Franco´s death anniversary (November 20th) dozens of people gather at Plaza de Oriente Square in his memory.
Sculptures
The both sides of the Square are decorated with 20 statues of different Spanish Kings that were carved in limestone (18th century) to decorate the cornice of the Royal Palace.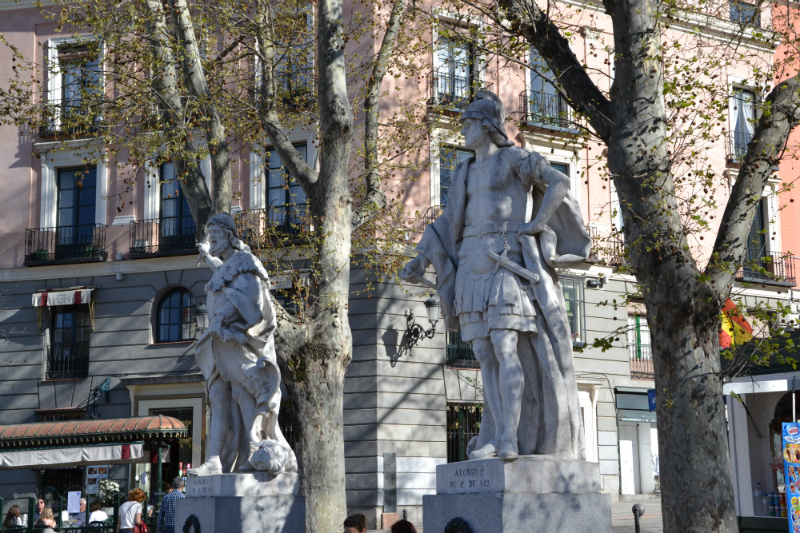 However, soon after architects feared that the sculptures were too heavy and would fall from the balustrade. In view of this situation, they decided to place the statues on the ground level. Ever since that time, the statues have witnessed the inexorable passage of time from their pedestals in Plaza de Oriente.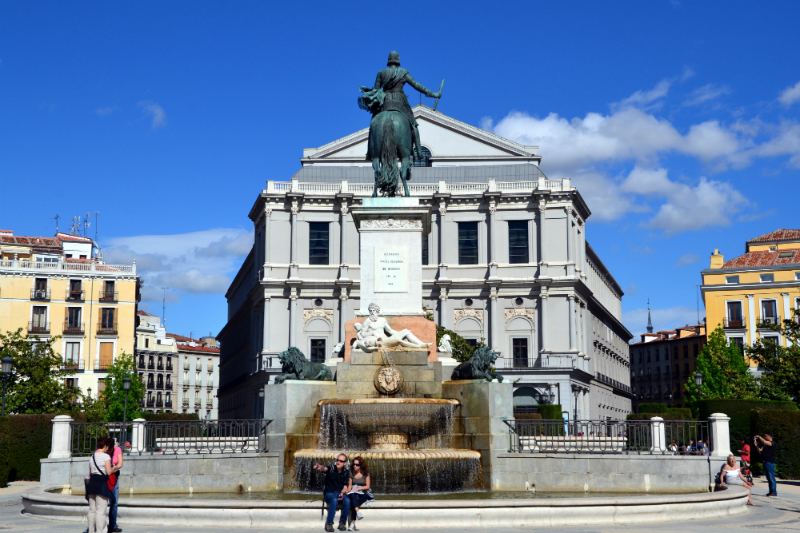 But, undoubtedly, the jewel in the crown is the monument to King Philip IV. This sculpture (1640) is considered the first equestrian statue in which the horse stands on its hind legs. The complexity of the project was such that the sculptors needed the help of Galileo Galilei to calculate the equilibrium point.
Today, this square is a place frequented by tourists, street performers and "madrileños" who come to read or for a walk in one of the most majestic places in Madrid.