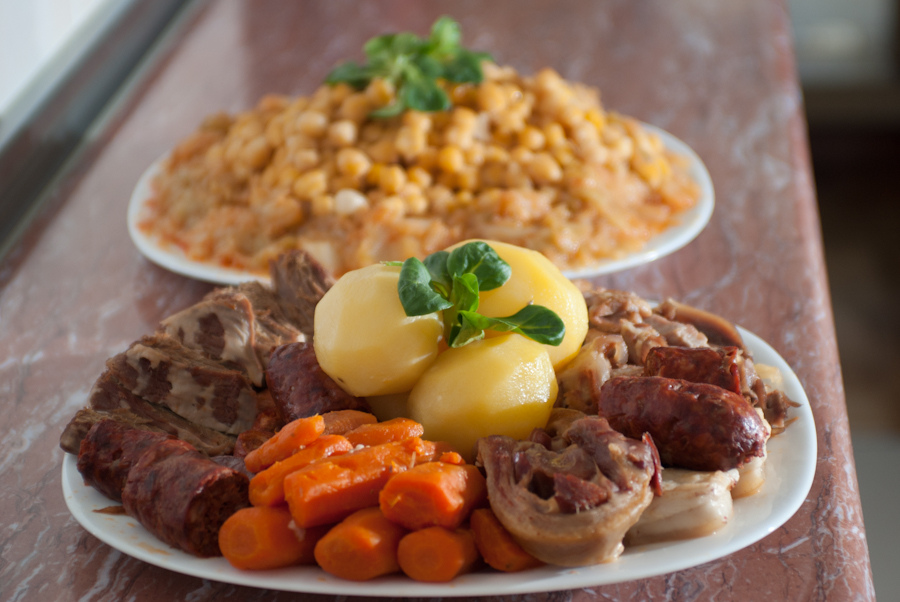 "Cocido Madrileño" is one of the signature dishes in Spanish capital when the autumn comes, and one of the most popular questions is where to eat "cocido" in Madrid? There are many different types of "Cocidos" across the length and breadth of the country, but none as popular as the famous Madrid-style "Cocido". This dish, for those who do not know, consists of a combination of chickpeas, soup, hearty meat and vegetables. According to tradition, this stew should be served in three phases: first, the soup with noodles, secondly, the chickpeas with vegetables and finally, the meat.
Many historians have tried to find the origin of this dish, something extremely complex given the huge mosaic of cultures and civilizations that have lived in Spain over the centuries. However, it is believed that the "Cocido Madrileño" comes from the Jewish dish "Adafina" which is a lamb stew with chickpeas. In the past, the Jews prepared the "Adafina" on Fridays to eat on Saturdays (Shabbat)-the sacred day for Jews. Even today this dish is very popular among the Sephardic Jews (Spanish Jews who left Spain in the fifteenth century due to the Inquisition).
Gradually, after the expulsion of the Jews in 1492, the "Adafina" changed some of its ingredients (for example lamb was replaced by pork), becoming one of the most popular dishes among Christians at that time. Keep in mind that not eating pork was considered a reason to suspect for the Spanish Inquisition.
Main Ingredients: chickpeas, vegetables, pork, beef, chicken and spicy pork sausage.
Where to eat Cocido in Madrid?
Lhardy
Address: Calle Carrera San Jerónimo 8
Telephone: 915 22 22 07
Malacatín
Address: Calle de la Ruda 5
Telephone: 913 65 52 41
La Bola
Address: Calle La Bola 5
Telephone: 915 47 69 30
Casa Carola
Address: Calle de Padilla 54
Telephone: 914 01 94 08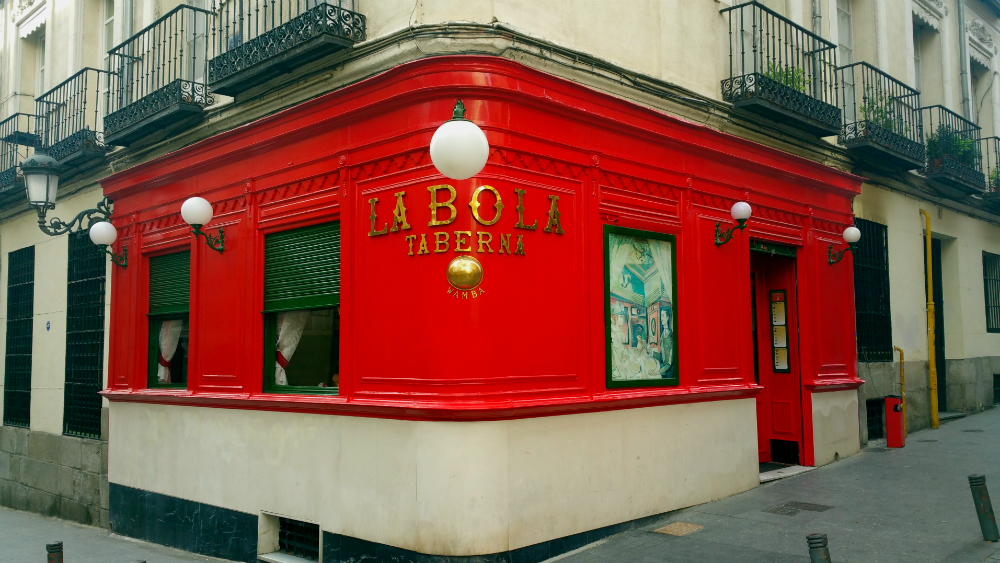 If you need to book a table in a typical restaurant in Madrid, let us know and we will arrange everything for you at no extra cost! Send us an email to info@ogotours.com
Photo: Ogotours / Salvatore G2