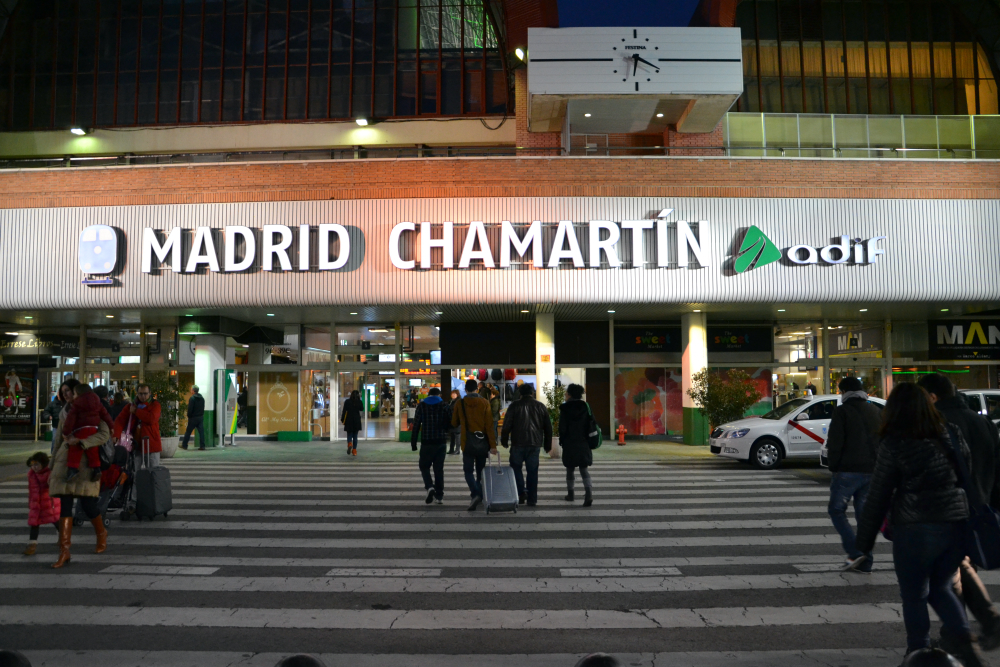 Chamartín Station ( 1967) was built in the north of Madrid to serve the Northern part of Spain (Valladolid, Barcelona, Salamanca, Burgos, León, Vitoria, etc.). Progressively since its opening Chamartín gained passengers to become the most important train station in Madrid. Shortly after (1970-1975) Chamartín was closed to be reformed and adapted to the new needs of travelers, becoming a symbol of modernity (commercial areas, ATMs, escalators, cafes, new access points, tunnels, etc.).
However, the inauguration of the high speed train (AVE) in Atocha Station (1992) changed dramatically the situation. Slowly, Chamartín Station was losing passenger, being relegated to a second plane.
Attention!
If you plan to take the high speed train (AVE) to Barcelona, please be aware that it departs from Atocha Station. Fortunately a tunnel connects directly Chamartín Station with Atocha, which allows easy transfers if you need it (1,60€).
How to get Chamartín Station from the city center?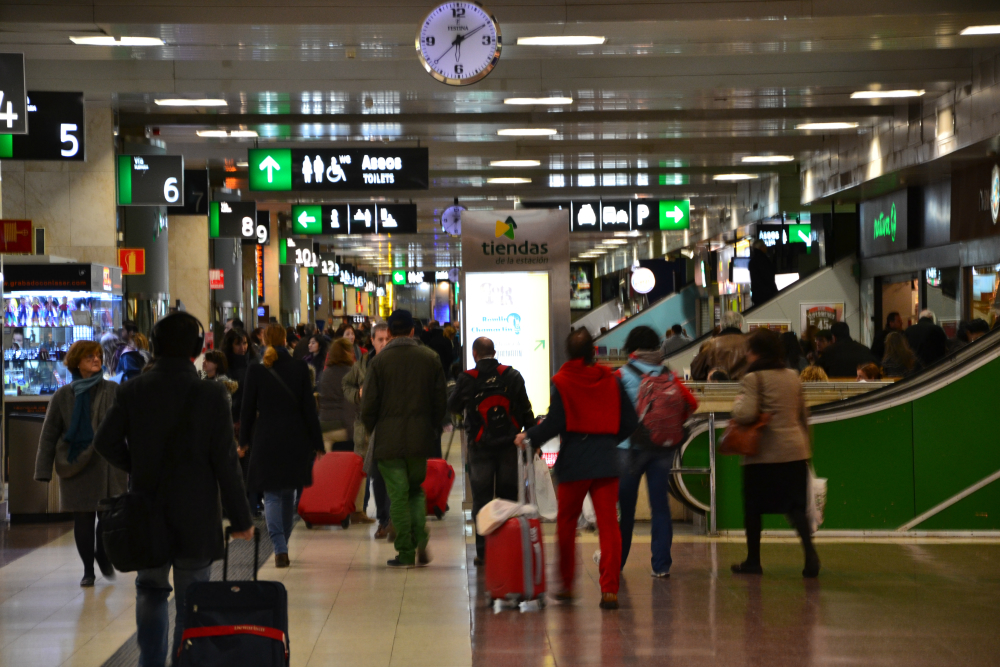 Chamartín Station is pretty well connected with the heart of Madrid. Commuter-rail lines C3 and C4 link directly Chamartín with Puerta del Sol in less than 10 minutes. Two metro lines (1 and 10) connect Chamartín with the Old Town (Puerta del Sol, Gran Via, Tirso de Molina, etc.) and the financial district (Cuzco, Nuevos Ministerios, Santiago Bernabeu, etc.) in about 20-25 minutes. If you prefer the bus, the line 5 takes you directly to Puerta del Sol in about 30 minutes. Likewise a legion of taxis is waiting for you at the main entrance. They can take you to the city center for 20€-25€ depending on traffic conditions (20 minutes).
Useful Information
Address: Calle Agustin de Foxa s / n
Passengers per year: 30 million people
Telephone: (+34) 902 432 343
Metro: Chamartín (Lines 1, 10 and Cercanias Renfe)
Opening Hours: 04:30 am – 00:30 am
Services:Elevator, Baggage Room, Cafeteria, Restaurants, Shops, Tourist Office, Parking, ATMs, Car Rental, Police, Disabled Toilets, Postal Office.