Madrid Private Tours with Local Guides
We are happy to organize private tours in Madrid and surroundings for you! Local guides, comfortable pace, pickup in the hotel, exclusive service.
Why choose OgoTours for your private tours in Madrid?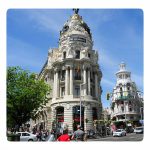 Our adventure began in 2013, and since then we have grown into one of the best-rated companies in Madrid. After lots of hard work and dedication, our tours are now recommended by numerous blogs, travel sites and print articles. But without a doubt, what we are most proud of is the satisfaction of our customers. Thanks to the opinions of customers who have enjoyed our tours, we have received 6 consecutive certificates of excellence on TripAdvisor in recent years.
We are a legally registered company under Spanish legislation and we contribute directly to the local economy. All of our prices include taxes.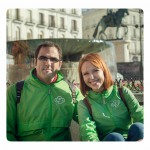 We are a
family business made up of locals
who eat, sleep and breathe this city and know it like the back of their hand. That personal touch and complete dedication (24/7) that only a small family business can provide is what sets us apart from other companies. At the same time, being a local business gives us a
special relationship with the city
, its neighborhoods and those small businesses that make Madrid such a unique city. We have a large network of collaborators and local companies that allows us to satisfy your every request.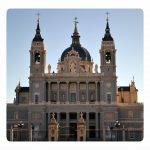 Becoming an expert on some destination doesn't happen overnight. It demands absolute dedication, effort, and years of experience. And yet, that
specialization in Madrid is our biggest strength
compared to other companies. Our team is made up of
true experts on Madrid
, some of whom have 10 years of experience in the tourism industry. We can help you get practically anything you might need in Madrid. All you have to do is ask, and we'll get to work 😉
Design your own tour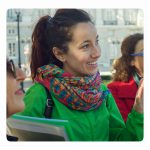 When you choose a private tour, you can
customize every aspect of the tour
, from the starting time and location to the duration, etc. We'll take care of designing a route just for you according to your needs, and we can offer you all sorts of ideas and options. We are completely flexible and will be in direct contact with you while we plan your tour. Leave it to us, so all you have to do is enjoy.